New Seller Tools and Tricks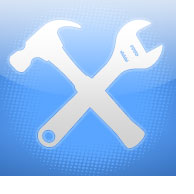 Christmas is only one month away, so today we'd like to focus on ways to improve your earnings. Here are two new tools and tricks for Sellers and Associates:
1. Send Zazzle promotions directly to your blog via email
Create a new email address and use it to set up a blog on OnSugar, Posterous, or any other site that allows posting via email. Subscribe to Zazzle emails using your new email address, so that whenever you receive Zazzle promotions, you'll easily be able to forward them your blog. Once the emails have been posted in your blog, you can edit the HTML of each one and insert your 18-digit referral code into the links so that every instance of &CMPN is changed to &rf=112233445566778899&CMPN. For this method, make sure that your email is set up to show images, so that the images are transferred when the message is forwarded.
2. Add your referral ID to Zazzle emails in bulk (for advanced users)
Use a free web storage program like Evernote to save and convert Zazzle emails into customizable HTML. Once you've received a handful of emails from Zazzle, simply use the software to combine and convert them into HTML. First, select the emails that you want to use, then export and save your document as an HTML file. Once you've saved your document, open it with a text editor like Notepad or TextEdit, and use find/replace (Ctrl + H) to insert your 18-digit referral ID into each link as follows:
| | | |
| --- | --- | --- |
| Find: | | &CMPN |
| Replace with: | | &rf=112233445566778899&CMPN |
Once you've inserted your referral codes, just copy and paste the HTML onto your blog or website, and you'll be all set to earn referrals from Zazzle emails. Please note that in order for images to be displayed properly, you will need to host them yourself or copy the source image URL.
3. Almost Done
We'll be sending lots of promotional emails over the next month, so now is the perfect time to try out one of these new methods for earning referrals. Blitzen Deals are a great set of promotions that shoppers will love, so post your emails and start referring!
Zazzle Stat Pak:
Get Inspired!
Based on recent user trends, here are some fun design ideas for the coming week:
Results from Seller Survey #1
Thanks to everyone who participated in our survey!
Here are some of our findings:
- In addition to being Sellers, a whopping 75% of those who responded were also Zazzle Associates, so don't get left behind! Make sure to keep up those blog posts, tweets, and Facebook comments publicizing your products.
- Our sellers are extremely unique! You live all over the globe, use Zazzle in numerous ways, and participate in a myriad of hobbies. According to your answers, many Zazzlers share a passion for photography.
We love learning about our Sellers, so tell us more about you in Seller Survey #3!