'Tis the Season for Giving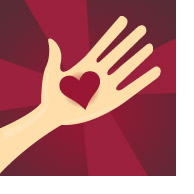 For Sellers, the holidays can be the most wonderful time of the year, but not everyone is so fortunate. As much as Christmas is a day for receiving gifts, it's also a great day to give back. Here are some ways that Sellers can use Zazzle to help others:
1. Create a store for your favorite local charity
Contact your favorite charity and volunteer to design and manage their store on Zazzle. Once you've gotten permission to use their name, simply add the organization as the payee, and all royalties from that store will go directly to the charity. Check out the Zazzle Community Giving home page for a full list of the participating organizations including The Humane Society of the United States, Boy Scouts of America, and our most recent addition, CTC International. You may add your charity to the list or recommend a charity at any time by emailing our team at community@zazzle.com.
2. Create products to benefit your favorite cause
Design products to raise awareness for any cause and donate your royalties to the charity of your choice. While you may not use the name of any specific organization without their consent, you are allowed to say that your royalties will go to charity. Just be sure to keep your records very organized because Uncle Sam will want to see them on Tax Day. Recent causes that Zazzlers have supported include AIDS Awareness, Breast Cancer Awareness, and Wildlife Rescue along the Gulf Coast. If you'd like to donate designs to Zazzle's Pink Ribbon Shop or to Hurricane Relief, please send your image design as an attachment to community@zazzle.com with the name of the charity as the subject line.
3. Design and order gear to donate
Use Zazzle Screenprinting to make t-shirts for your charity's next event, or use your Seller discount to order office gifts like binders, labels, calendars, letterhead, envelopes or even custom postage to help them stay organized and in touch with their supporters. If you know someone raising money for a walk-a-thon, show your support by making them a custom hat and matching shoes to wear on the big day. Finally, if you have designs for greeting cards, framed prints, or even custom skateboards, donate a few items to be given away or sold in local charity auctions, raffles, and other fundraising events.
4. Promote an existing charity store
If your favorite charity already has a store on Zazzle, you can still help by buying their products or by promoting their store as a Zazzle Associate. Simply add your unique rf code to their store URL and you'll earn referrals that you can donate on top of what they already earn in royalties.
Of course, you can always donate your Zazzle earnings directly to any charity this holiday season, but be sure to do so before January 1st, if you want to claim the donation in your next tax return. Lots of charities accept payment via PayPal which makes it even easier, if you're looking for a last-minute tax break. That said, please keep in mind that charitable fundraising has lots of rules and regulations that may vary by state, so we recommend that you get familiar with IRS rules and state laws before starting your own charity store. We don't want anyone to be audited or charged with fraud complaints!
So, whether you shop, design, donate, or post links to benefit your favorite charities, be sure to take the time to give back in some way this holiday season.
Merry Christmas from Zazzle!
Get Inspired!
Based on recent user trends, here are some fun design ideas for the coming week:
Hey, Sellers!
There's still time to submit your designs to the Zazzle Holiday Party invitation contest! The winner will receive the royalty from our order of 300 invitations, and get awesome promotion for their design on the Zazzle Blog and Facebook Fan page. This contest is a great opportunity to promote your store, so submit your invitation design today!